Jumping for Joy was inspired by Daryl's love of horses and equestrian events. The detail in the horse's mane creates a life-like softness.
Framed in shadow box style, the watercolored background extends into the walls of the white frame, to provide an unbroken field of view and greater depth.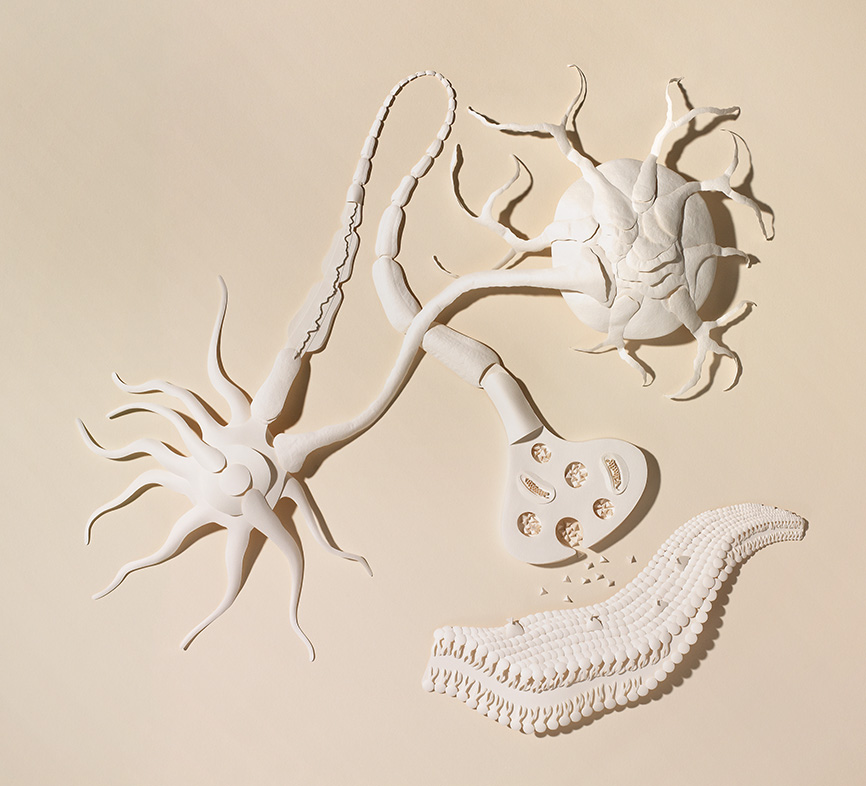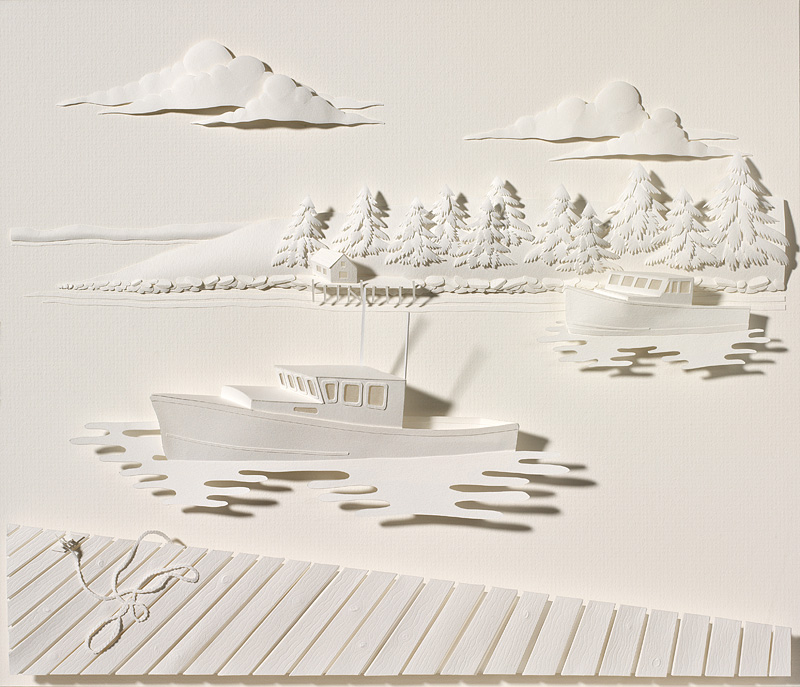 Lobster Boats (white-on-white) - Inspired by the photographs of EJ Stack of New Harbor, Maine, this composition depicts a typical scene from the Pine Tree State, which supplies 90% of America's lobster.
Daryl's eye for detail, from the grain in the dock wood to the droop of the pine boughs, shines through in this peaceful setting.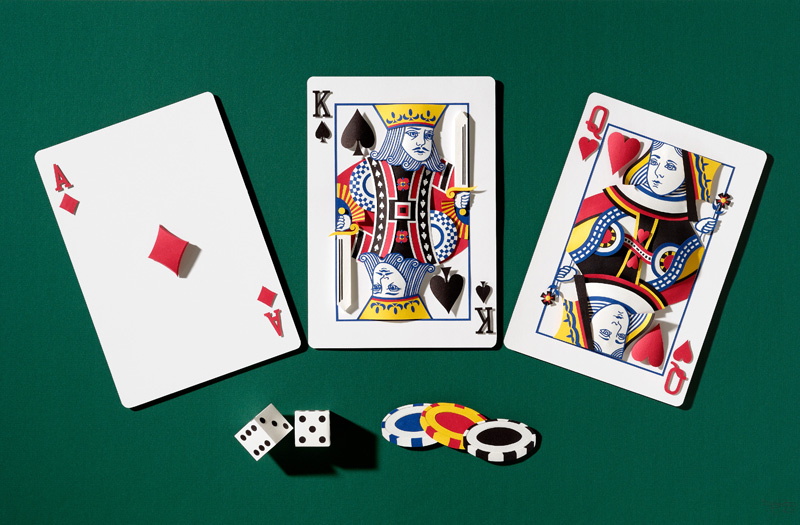 Ace High - The staples of a casino gaming table are shown in realistic detail. Daryl uses an inlay technique to apply colors within the royal garments.
Neuron/Receptor Activity (ivory-on-cream) - Daryl combines her artistic ability and scientific background to capture electrical stimulation from the nerve cell body and its effect on receptor activity.

Great Egrets was inspired by the wildlife near Daryl's home at the Jersey Shore. What makes this piece most unique is that it is a combination of both watercolor and paper sculpture.
The sky and water are painted on the background. The egrets, heron, and reeds are dimensional pieces that are also painted.